---
Welcome to the City of Waterville Website!
We would like to take this opportunity to welcome you to the City of Waterville's website. We have a friendly and active community that has a great deal to offer. While you are here you will notice our small town hospitality and enjoy our wide array of outdoor recreation and tourist activities.
Waterville is located in the heart of the beautiful Southern Minnesota Lakes Region. Conveniently nestled between Lake Tetonka and Sakatah, Waterville is 15 miles west of Faribault off Interstate 35 W and 22 miles east of Mankato on Minnesota Hwy 60. With world class fishing, scenic beauty and a progressive atmosphere, Waterville is a wonderful place to visit or stay all year round!!! Please visit the City of Waterville website often for updates on what's happening at City Hall.
Special Notices
E-Pay and E-Statements are now availalbe on line
Sign up Today by clicking on the PSN Link below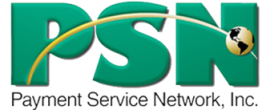 Meetings
Next Regular Council Meeting: October 6, 2015
Special Meeting: September 9, 2015 6:00 p.m.
October 1, 2015 6:00 p.m. Public Hearing (Ordinance 116.02-Rental Inspection)
October 6, 2015 Public Hearing Public Hearing (Ordinance 51.044 Use Of Sump Pumps And Discharge Of Storm Water, Ground Water and Surface Water Into Sanitary Sewer System)
November 5, 2015 6:00 p.m. Public Hearing (State Building Code)
EDA Meeting: September 28, 2015 7:00 p.m.
Planning and Zoning : September 22, 2015