---
Welcome to the City of Waterville Website!
We would like to take this opportunity to welcome you to the City of Waterville's website. We have a friendly and active community that has a great deal to offer. While you are here you will notice our small town hospitality and enjoy our wide array of outdoor recreation and tourist activities.
Waterville is located in the heart of the beautiful Southern Minnesota Lakes Region. Conveniently nestled between Lake Tetonka and Sakatah, Waterville is 15 miles west of Faribault off Interstate 35 W and 22 miles east of Mankato on Minnesota Hwy 60. With world class fishing, scenic beauty and a progressive atmosphere, Waterville is a wonderful place to visit or stay all year round!!! Please visit the City of Waterville website often for updates on what's happening at City Hall.
Special Notices
City Hall will be closed Wednesday, November 26th and November 27th.
Annual Notice to All Residential Customers
Bills can pile up just like snow. But the Minnesota Cold Weather Rule is designed to protect people who may have trouble paying their utility bills in winter. The Minnesota Cold Weather Rule applies from October 15 to April 15. The rule, established by the Minnesota Public Utilities Commission, means that your utility cannot disconnect your residential water service during the winter if the customer meets the following requirement: (1) utility disconnection would affect the customer's primary heat source; (2) the customer has declared inability to pay on forms provided by the utility (Note: Customers receiving "any form of public assistance, " including energy assistance, are deemed to have qualified for inability to pay status); (3) the household income of the customer is less than 50 percent of the state median income level, as documented by the customer to the utility; and (4) the customer enters into and makes reasonably timely payments under a payment agreement that considers the financial resources of the household.
If you have trouble paying your utility bill, local agencies may be able to provide payment assistance. The state Department of Human Services recommends you call the county in which you live.
If you know you're going to have trouble paying your utility bills, please contact the City of Waterville at 362-8300 to try and work out a payment schedule. We'll try to help.
E-Pay and E-Statements are now availalbe on line
Sign up Today by clicking on the PSN Link below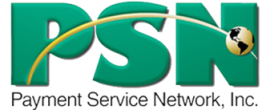 Meetings
Next Regular Council Meeting: December 1, 2015 7:00 p.m.
December 1, 2015 Agenda Packet (Revised)
Special Meeting:
EDA Meeting: December 21, 2015 at 5:00 p.m.
Planning and Zoning : January 6, 2015 7:00 p.m.
Special Announcements
Open Burning---October 15,2015 to December 15, 2015
Proposed Ordinance Establishing the State Building Code
Volunteer
Would you like to help out your Community? If so, Please fill out the "I want to Volunteer" form and submit it to City Hall at cityofwaterville@frontiernet.net or drop it off at 200 Third Street South.
Land For Sale
Inquire at Ctiy Hall, 507-362-8300