---
Welcome to the City of Waterville Website!
We would like to take this opportunity to welcome you to the City of Waterville's website. We have a friendly and active community that has a great deal to offer. While you are here you will notice our small town hospitality and enjoy our wide array of outdoor recreation and tourist activities.
Waterville is located in the heart of the beautiful Southern Minnesota Lakes Region. Conveniently nestled between Lake Tetonka and Sakatah, Waterville is 15 miles west of Faribault off Interstate 35 W and 22 miles east of Mankato on Minnesota Hwy 60. With world class fishing, scenic beauty and a progressive atmosphere, Waterville is a wonderful place to visit or stay all year round!!! Please visit the City of Waterville website often for updates on what's happening at City Hall.
Meetings
Council Meetings
Next Regular Council Meeting: December 6, 2016 7:00 p.m.
City Council Special Meeting:
EDA Meeting: No meeting in November or December of 2016
Planning and Zoning Commission:
City Hall will be Closed on Monday, December 26, 2016
Register for Disaster Assistance
Web: www.DisasterAssistance.gov
Phone: 800-621-3362
TTY: 800-462-7585
Have this information ready when you apply:
Address of the damaged home or apartment
Description of the damage
Information about insurance coverage
Telephone humber
Mailing Address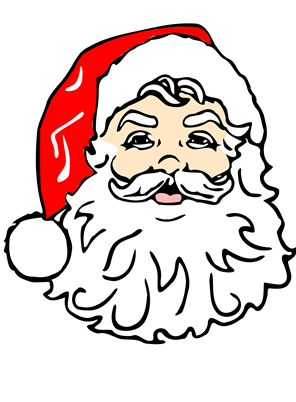 Santa will be visiting homes within the city limits of Waterville on Sunday, December 4th from 1-4 and Saturday December 17th from 9 -Noon. If you would like Santa to visit your child, simply bring a wrapped gift to City Hall (for Santa to give to your child) and select from one of the available times! - There are only 26 visit times available!
Flood Damaged Homes
Please contact City Hall at 507-362-8300 if you had 18" or more of water in your basement or 1st floor.
Individual Assistance may be available if we meet the threshold set forth by FEMA. In order to do this, we need you assistance. We have been asked to collect data on all homes that have had 18" or more of water in the basement or first floor. Please notify City Hall by Monday, November 7th. If you have damage and have not responded by the 7th please do so anyway. If assistance is awarded you still may be able to be included.
Flood Debris Dumpster is now closed.
Land For Sale Inquire at City Hall, 507-362-8300